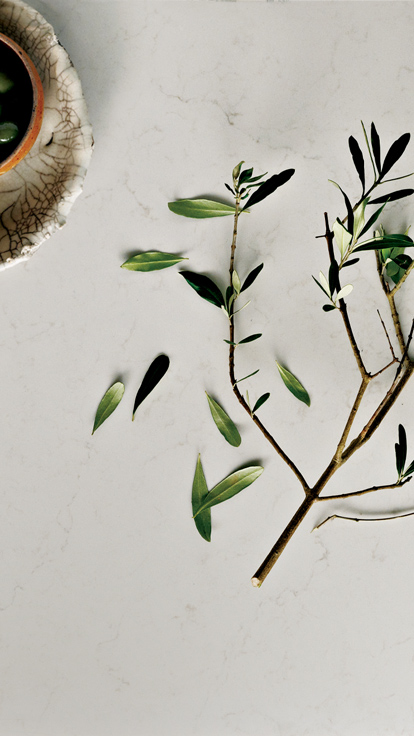 Caesarstone
Mineral Surfaces
Premium, Sustainable,
Low-Silica Surfaces
The next generation of mineral surfaces
With a legacy of leadership for over 35 years, we proudly stand as pioneers in the industry. We are pleased to introduce the next generation of mineral surfaces by Caesarstone-premium, sustainable surfaces formulated with a unique blend of materials, developed by our pioneering expertise and advanced technology.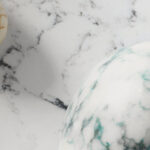 Our surfaces adhere to the highest quality standards, ensuring longevity and peace of mind.
Quality is at the heart of everything we do. We stand behind the durability and reliability of our products, offering a long-term warranty as a testament to their unmatched quality.
We prioritize safe and environmentally responsible production to contribute to a better future for all.
Our latest innovation supports this commitment by offering advanced solutions that align with our sustainability goals. We're dedicated to sustainability, promoting social responsibility, and continuously striving to meet the changing demands of our customers.
Caesarstone presents the next generation of mineral surfaces ,with reduced Crystalline Silica content.
We have successfully reduced crystalline silica content to less than 40% and, in some cases, even less than 10% to create safer surfaces. By prioritizing safety, we ensure our products meet stringent standards without compromising durability or aesthetics.
An innovative and unique formulation that enhances performance and increases recycled content. This new surface contains less than 40% crystalline silica and, in some cases, less than 10%.
Our surfaces feature a synergetic effect that brings forward the best characteristics of each component with a powerful blend of unique minerals, such as Feldspar, and recycled materials, including up to 40% recycled glass.
Sustainable surfaces for
superior durability
Dedication to Sustanability

We use natural minerals, innovative materials, and recycled materials for advanced and sustainable solutions

Premium Quality

Our surfaces meet high-quality standards for countertops and come with a lifetime warranty

Durability

Harder and stronger than laminated countertops and other surfaces

Nonporous

Incredibly strong, durable, and resilient, ensuring high quality and long-lasting performance.

Easy to Clean

Almost effortless to maintain and very easy to care for just with soap and water. No need for sealing.

Hygienic

Non-porous surface inhibits the growth of bacteria, mould, or mildew, remaining safe and sanitary for ultimate cleanliness.

Stain Free

Highly impenetrable, a non-porous surface that is resistant to staining and easy to maintain

Scratch Resistant

Remarkable scratch-resistant properties and not easily affected by scrapes or scuffs.

Heat Resistant

Caesarstone Mineral is heat resistant, but a trivet is required for high temperatures.

Ease of Installation

Easy to template, install, and customise by professionals
Have confidence with Caesarstone Mineral